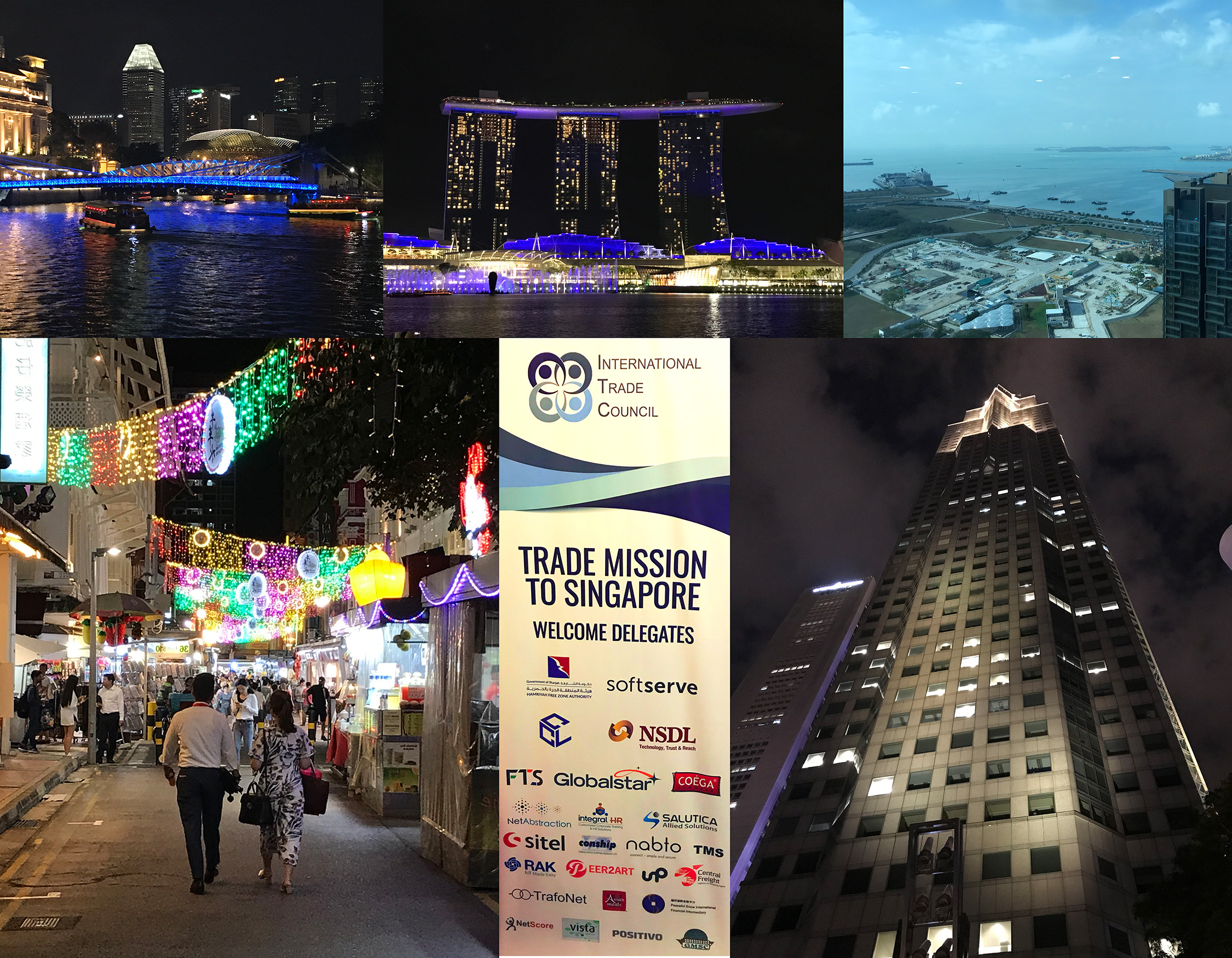 TrafoNet in Singapore
This year from 25th till 29th of March, Singapore hosted the "TRADE MISSION SINGAPORE", which aims to find new customers and business partners in Southeast Asia. This time, SIA TrafoNet, also took part in this mission and was represented by building department manager – Edgars Jākobsons.
SIA TrafoNet participated in the mission with the aim of expanding the sales of its products, namely with products created in Latvia:
VeloBox electric bicycle and electric scooter charging stations
Custom-made panels

Power panels
Automation panels
Pneumatic panels
Singapore is a unique place in the global economy and plays a central role in the business center of Asia. The city-state is consistently recognized as a global business center with developed infrastructure, political stability, open business policy, skilled labor, English as the main working language, and respect for intellectual property rights. Singapore's status as Smart Nation is an internationally recognized and undisputed leader in terms of smart mobility, security, healthcare and convenient administrative services.
"TRADING MISSION IN SINGAPORE" enables participants to meet high-level business and government officials associated with the industry in which the company operates, hence all business meetings organized in advance, are useful not only for business contacts, but also for news of industry. They proved the opportunity to expand trade, share experience and gain new knowledge, topical market information. Participation in the mission helps to conduct foreign market research, problem solving and is a unique educational and cultural experience.
International Trade Councils, the positive effects of trade missions, include higher sales revenue, lower purchasing costs, international business knowledge, readiness, professional development, goodwill and perspective. The members of the mission form a close friendship and a useful professional network for further cooperation.
Edgar's experience shows that Singapore is multinational, though the city itself is very European. It was a pleasant surprise that the country was so developed, though it was independent for a very short time, about 50 years. During this period, it has made itself a business center in Southeast Asia that is seemingly unrealistic. Singapore is a good example for small countries to grow ad that – to be small does not mean to be insignificant.