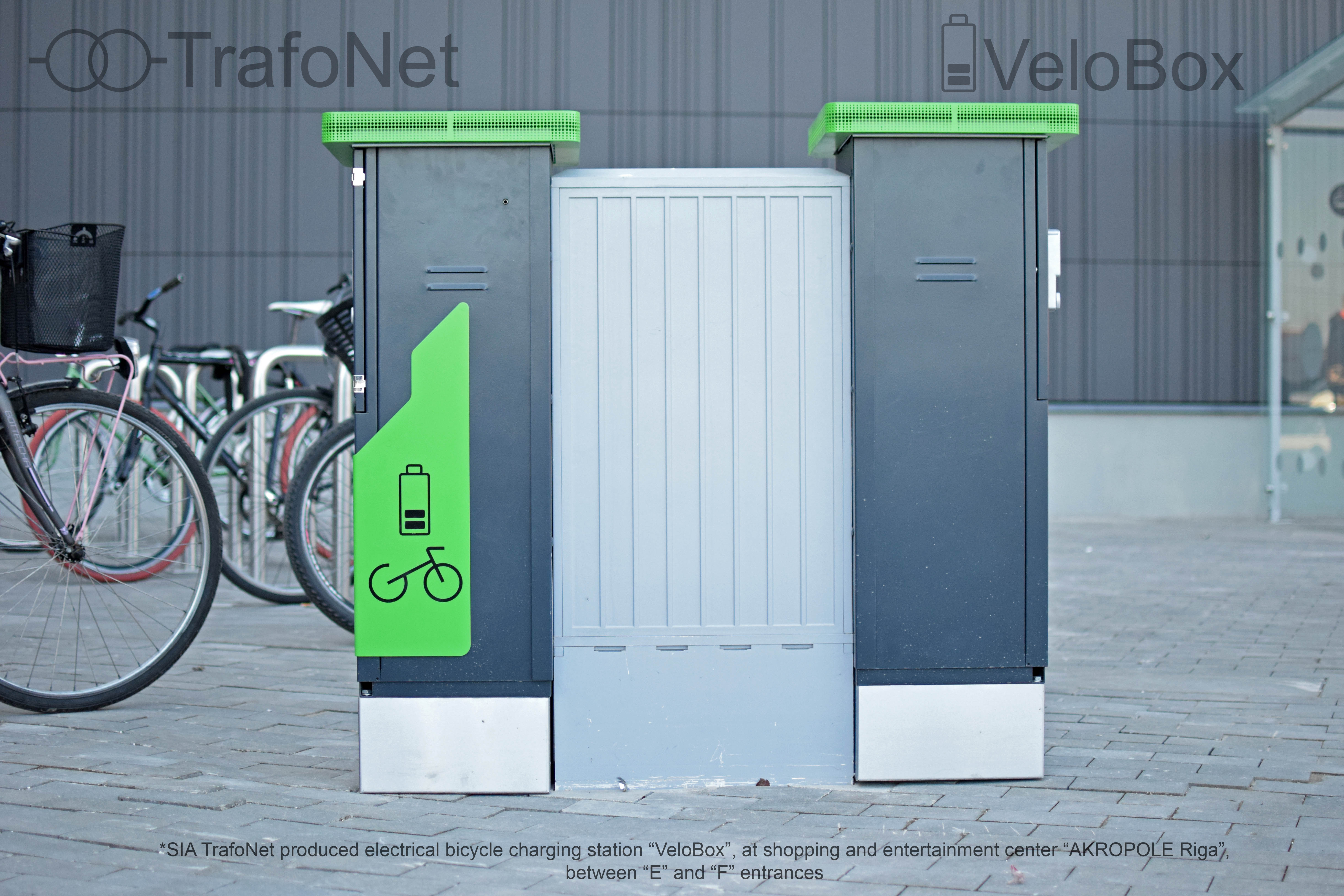 "VeloBox" – electric bicycle charging station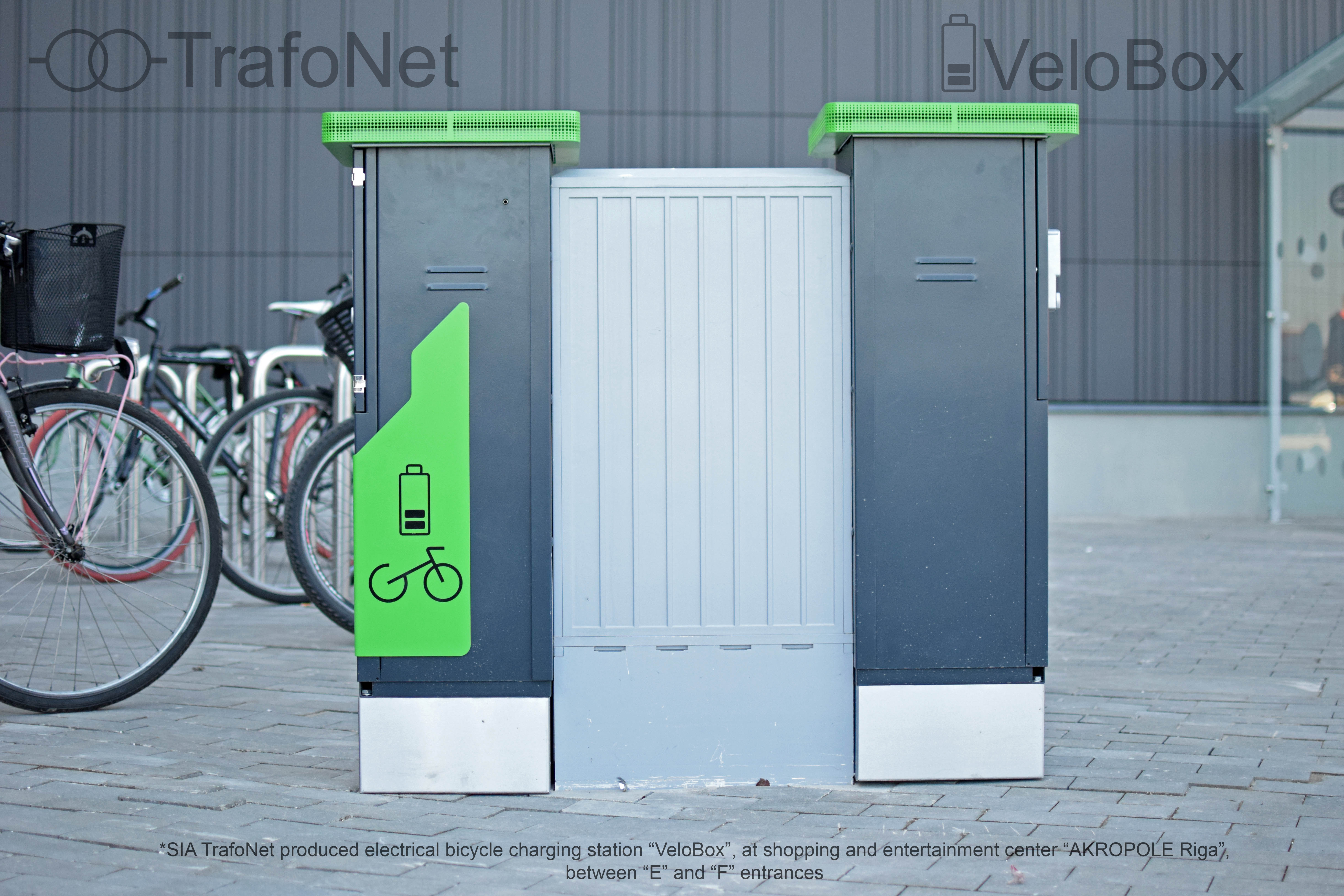 SIA "TrafoNet" is a wholesaler of electrical installation materials and industrial equipment, which has been operating in this field for 10 years.
Given that the company represents the electronics industry and electricity is the future, at the beginning of this year, the company decided to produce a unique product – the electric bicycle and electric scooter charging station – "VeloBox".
The "VeloBox" charging station provides a charging capacity of up to 2,3 kW per electric bicycle. With this solution, the electric bicycle owner places a bicycle battery in a charging station that locks securely using a four-digit user chosen PIN code and is not available to third parties. This solution ensures charging of all available electric bicycles and electric scooter batteries. In cases where the battery is not removable, it is possible to charge it with the original converter cable and put converter in the charging compartment, which is securely closed with a PIN code.
"VeloBox" was created not only for the development of the electronics industry, but also for promoting a healthy lifestyle and a greener future. Due to the fact, that currently the use of electric bicycles for further journeys is not so topical in Latvia, due to the small number of charging stations. Our goal is to promote further distribution of electric bicycles and electric scooters, by creating and offering "VeloBox" charging stations.
Currently, our product, for wider viewing and use, is available at the newly opened shopping and entertainment center "AKROPOLE Riga", Maskavas Street 257, Riga. "VeloBox" is located between the "E" and "F" entrances, at the bicycle parking. "TrafoNet" invites You to try the "VeloBox" charging station and give us a feedback.
If You also want to become a supporter of greener future and would like to have an electric bicycle charging station at Your company's office or supermarket, we invite You to contact us so that we can help You visualize and materialize Your vision.